Presented by Racemaker Press

"There's a lot of junk out there today. If you want it straight, read Kirby." -- Paul Newman


The Way It Is/ Inside Chevrolet & Lotus IndyCar engine programs
by Gordon Kirby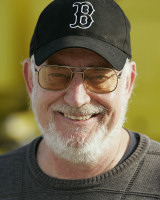 Last week I discussed Honda's 'step two' IndyCar engine which enabled Dario Franchitti and Chip Ganassi's team to win this year's Indy 500. This week I'm going to take a look with Mario Illien and John Judd at the rival Chevrolet and Lotus engine programs.
As everyone knows, Chevrolet's 2.2 liter turbo V6 leaped out of the starting gate this year sweeping IndyCar's first four races and dominating Pole Day at Indianapolis before being put in the shade on race day by Honda's 'step two' engine. The underfunded Lotus/Judd effort has been much less effective of course, but a titanic struggle is underway between Honda and Chevrolet this year with both manufacturers expected to produce three or four steps in engine performance over the course of the year.
Mario Illien co-founded Ilmor Engineering in 1983 with Paul Morgan and Roger Penske. Ilmor designed and built the Chevrolet Indy V8 that dominated Indy car racing in the late eighties and early nineties. In the mid-nineties Mercedes-Benz supplanted Chevrolet as Ilmor's partner in both Indy cars and Formula One but eventually Mercedes decided it wanted complete control of its F1 program and the company opened their own facility across the road from Ilmor.
More recently Ilmor's American operation in Plymouth, Michigan rebuilt and maintained Honda's normally-aspirated V8 IndyCar engines so Illien and his design team in the UK were entirely up to speed and ready when Roger Penske and Chevrolet made their latest agreement to go racing together.
"What was quite critical about this program was the timing," Illien remarked. "We started quite late so it was a very intense program from that point of view and we managed to start it on time, a day early actually.
© LAT USA
"We started designing the engine in November, 2010 and we had it on the dyno on the 16th of June last year. We started track testing by the end of September and beginning of October. Then we had to freeze the spec around January so we could produce the necessary number of engines and be ready for IndyCar's homologation."
Veteran Ilmor engineers Steve O'Connor and Steve Miller lead the design team.
"Steve O'Connor is the chief engineer on this project," Illien said. "He has been seriously involved in the design and managing the project. He and Steve Miller have done a great job and are up to their elbows in the development process.
"The real work started when we began to run the engine because there's so much mapping and calibration to be done with turbocharging and direct injection. That was quite a challenge in itself, especially the direct injection with ethanol. Obviously, we're still working today on the dyno with little things to make it better."
One of the biggest hiccups for all three engine manufacturers was a delay in delivery of the final ECU and electronics package from McLaren.
"Something which didn't help in the whole program was the electronics," Illien remarked. "The electronics came late and as expected with electronics you've got new issues and you have to find out about them before you can take collective action. By then we were riding the testing program with IndyCar. But that made it reasonably difficult for everybody, Honda and Lotus included. For Lotus it was even more difficult because their program was even later."
Illien explained Ilmor and Chevrolet's decision to go with a twin turbo rather than a single turbo like Honda.
"It was decided in the rules that it would be basically a production turbo, a twin or a single," Illien said. "Borg-Warner came up with the data for those turbos so we had compressor data and turbine data for both and we had to make a decision about which way we wanted to go according to all this data.
"Because we had more road courses than ovals it definitely favored the twin turbo and looking at the data the compressor map was slightly better with a twin turbo than a single. So it was clear to us which way to go.
"Honda decided to go single turbo for their own reasons. Maybe they thought it might be a benefit on the ovals, especially at Indianapolis, and as we know they obviously worked on a better efficiency compressor. I think for sure at most tracks this year the twin turbo will prove marginally better."
Chevy engine failures in testing and races so far this year have been few and far between.
"It has been very much trouble-free," Illien remarked. "We had a few little issues but in general it was very much trouble-free. Most of the issues we had were with the electronics. But overall the program has gone very smooth."
Illien admits Ilmor has been pushed to supply all of Chevrolet's teams but says the situation is under control.
"We've built 44 engines and it hasn't been decided how many we will build. It depends on how things are going and how many teams we're going to end up with. We didn't expect to have sixteen cars at Indianapolis. We were stretched to supply sixteen cars.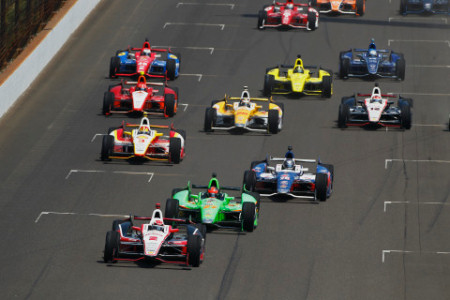 © LAT USA
"It's not only that but we had another race this weekend followed immediately by two more races. So I would say we are a little bit stretched, but that's fine. I think it's always better to be stretched than being comfortable."
In contrast, the Lotus engine program started late and has been stretched beyond its capacity. The Lotus engine has been designed, built and developed by John Judd's Engine Developments operation in the UK. Judd's little company employs just under 40 people and is one of the world's leading independent racing engine builders.
"We've spent the last few years supplying engines to LMP1 and P2," Judd commented. "We have eight cars with our engines at Le Mans this year in P1 and P2. We have three in P1 and as many as six P2 cars. That's been good. We've been able to do some development there."
The primary problem with the Lotus IndyCar program was that Judd didn't get the green light from Lotus until May of last year.
"We began work in March of last year," Judd commented. "But the official start was actually May of 2011. That's when the agreement with Lotus was actually finalized and we got the engine running in October, which was a bit of a sprint.
"The big problem is we started the program about six months behind everybody else and when we started racing we had done six months less development than Chevrolet and were probably even further behind Honda.
"It's quite a good challenge right now. I think we've got what seems to be quite a good base engine package. People have noted that at least they don't blow up. Generally, they're pretty reliable. One engine ran the whole week at Indy and I think the basic platform is probably okay.
"We started late and we are now having to do the best we can during the season to develop the engine and that's difficult because you've got the pressure of an event every weekend. It's really, really hard to make improvement when you're embroiled in the middle of the racing season."
Judd's lot was further complicated just before the start of the season when Jay Penske's Dragon team was added to the Lotus roster at the eleventh hour.
"We started with five cars which was too many," Judd remarked. "Originally it was going to be three cars until two weeks before the first race and then Dragon came along and we were instructed to support them. Bourdais is a fast driver and they did a good showing for us in some races. It was good in one way but a disaster in other ways. It meant through the first few races we were just putting all our efforts into ensuring that every car could start the race and we did do that."
Of course, both Dragon and Dreyer & Reinbold switched to Chevy engines for Indianapolis and the rest of the season. Only two Lotus/Judd-powered cars started the 500 and the Lotus effort will focus solely on Simona de Silvestro's HVM car for the remainder of the season.
"Now we're down to one car and we'll just continue doing our best with that," Judd said. "We are doing development and we hope to show an improvement in the next few races. If not a step change, then at least we hope to show progress. We're certainly doing the best we can."
Judd said the delay in delivery of the finalized electronics system from McLaren had some effect on the Lotus program but not as much as it did with Honda and Chevrolet.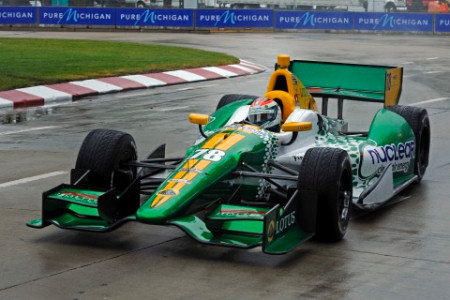 © LAT USA
"It was difficult but then again we had only run a few weeks on the dyno before the new stuff came along," Judd observed. "So in a way we had less to lose than the others. But there were a number of changes and updates in the McLaren software and that complicated things for us. HPD and Ilmor were on the track long before we were. Honda and Ilmor knew what they wanted in terms of things like limiters and cuts and gearshifts. They knew what they wanted long before we did."
Judd is confident that he and his engineers will salvage their reputations as the year wears on.
"We probably look worse than we are," he said. "There's a lot of pressure and not a lot of time. It's not easy technically and the Ilmor and Honda people are not stupid."
An apolitical man, Judd is keeping his head down and his mind on his work despite the furious political wars within Lotus.
"I don't know what's going on at Lotus," he shrugged. "They are keeping things going. They're paying the employees and the rent and there is a brand there. There has to be some value to it."
Meanwhile Mario Illien and Ilmor are enjoying a contrastingly strong partnership with Chevrolet. Ilmor employs 67 people in the UK and the company is involved in a wide range of engineering and manufacturing programs.
"We have a lot of different projects," Illien said. "We are doing stuff for the automotive industry. We have a reasonably big project for Boeing and have done stuff for the marine side. We're also doing a drone engine, so we have a collection of different projects."
Illien has long been a fan of hybrids and has no doubt that hybrid power plants will dominate the automobile industry over the next two or three decades.
"We're not doing anything with hybrid technology at the moment but I'm still thinking about it and putting things together. I still like the whole concept. I think it's the way of the future."
He believes IndyCar must adopt some form of hybrid engine rules for its next new formula in 2015.
"I think the engine rules we have now is quite a good package," Illien said. "I would like to maintain that. It would be sensible. But if we can combine it with a proper hybrid solution I think that is the way forward because you talk about better economy and relevance to the road car.
"I think they have to think about this kind of technology for the future. It would be more difficult to introduce in IndyCar because of the ovals. But on the road courses I think it's got to be part of the future."
Without doubt IndyCar's future will depend on how well it can manage the competition among its engine manufacturers and provide them with the value required to maintain and possibly escalate their involvement in the sport. And with Randy Bernard's leadership appearing to be mired in political quicksand that may be an even bigger challenge for IndyCar than it is for the manufacturers to produce race-winning engines.
Auto Racing ~ Gordon Kirby
Copyright 2012 ~ All Rights Reserved