Presented by Racemaker Press

"There's a lot of junk out there today. If you want it straight, read Kirby." -- Paul Newman


The Way It Is/ Bosch's Wolfgang Hustedt has retired
by Gordon Kirby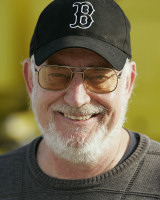 This year's Daytona 500 was the last race for Wolfgang Hustedt as motorsports manager for the Robert Bosch Corporation. Hustedt worked for Bosch for 44 years, starting in 1969, and was the company's motorsports manager for thirty-eight years from 1975-2013. During his tenure Bosch became part of the fabric of American racing, supplying spark plugs and fuel injection systems to a wide range of US racing categories from Formula Super Vee to Can-Am and Indy cars, off-road racing and NASCAR.
Hustedt, known to his friends as 'Wolfie', was a one man band for Bosch in America, serving as a highly informed technical man and an extremely good-humored ambassador for the company. Hustedt will continue to work as a consultant to Bosch and will attend some races but his days of traveling to fifty or more races per year are behind him.
Wolfie was born in northern Germany in 1946 and the Hustedt family emigrated to the United States in February, 1957, when Wolfgang was ten years old. He brought with him from the old country an early passion for motor racing.
"I first got interested in racing when I was a little kid about eight years old," he recalls. "There was a motorcycle race in the city of Bremerhaven about eight miles from where we lived. It was 1953 or '54 and I saw a picture on the front page of the newspaper of a motorcycle rider leaning into a turn with his head poking forward. I thought it was the coolest thing in the world. That photo got my interest going."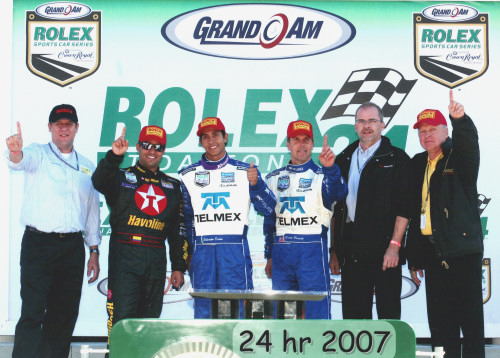 © Hustedt Family Collection
The Hustedt family settled in Bellmore, near the south shore of Long Island, less than an hour from New York City. Wolfgang's father bought a 1955 Ford station wagon and had the car serviced by a Hungarian mechanic named Joe Riesz.
"He was an unbelievable auto mechanic," Hustedt grins. "He could fix anything. He was like a watchmaker, very meticulous, and he had a son named Joe Jr. who was my age, and his older brother Laszlo was a motorcycle freak. I used to go over there with my dad when my dad was getting his car fixed and Laszlo would be there tinkering on his motorcycle.
"One day when I was about twelve I went out to Bridgehampton with him to test the 'bike and that just got me going. For the next few years until I was fifteen or sixteen I used to go to all the motorcycle races on the east coast with Laszlo. He had a VW bus with 36 horsepower and we'd load two motorcycles and a thousand pounds of tool boxes into the VW. The first race I went to with Laszlo was in Vineland, N.J. and we would go to Upper Marlboro, Watkins Glen and Nelson Ledges, which was called Steel City Raceway in those days.
"Laszlo was a skinny, little guy. He probably weighed about 110 pounds. He was a terrible motorcycle racer, but he loved it and worked hard. I remember one race where he came screeching into the pits, threw the bike on the ground and was spitting and coughing and wheezing. He had a huge butterfly stuck in his mouth! The wings were stuck on each cheek and the body had gone right in his mouth. We got him going again and he finished the race but it was hilarious."
Wolfgang worked as a mailman when he went to college and was able to buy a red Volvo 544.
"The first car I had was my father's '55 Ford station wagon. He gave it to me and the first car I bought was a Volvo 544. I had the Volvo when I was going to college. I worked during the day as a mailman. The money was good and I had some friends at a car repair shop in Hicksville, N.Y., and I went to some autocrosses with them. They had some Alfa Romeos and Lotus Europas and I learned a lot from those guys about rebuilding engines and messing with chassis.
"At the same time I met these Danish guys that worked in a Volvo dealership in Amityville and they taught me a lot about rebuilding engines. I learned a lot from those guys."
Wolfgang married his wife Carol in 1967 and two years later they took a European vacation. It was the first time Hustedt had been back to Germany since emigrating in 1957.
"Carol and I flew to Germany. We went to Holland and rented a Simca and drove all the way through Germany, France and Italy. We drove back to Germany and went up to visit my relatives in north Germany. We flew on SAS Airlines and I think we had $520 when we left and came back with $250. We stayed in nice hotels and ate well. Talk about the good old days!"
By this time Wolfie was looking for permanent work with a future and he found it with the Robert Bosch Corporation.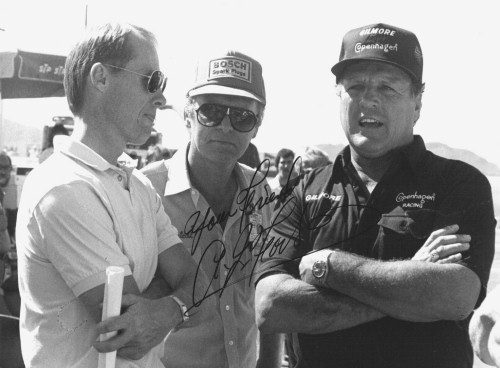 © Hustedt Family Collection
"An employment agency told me there was a German company named Bosch that was looking for some technicians to do some equipment installation. So I put on my jacket and tie and drove over to Woodbury, N.Y. where Bosch was located at the time. I parked my Volvo and went in the front door and announced myself to the secretary."
Hustedt was escorted to Ben Bendixen's office. Bendixen was the boss of the local Bosch operation and was out to lunch when Hustedt arrived. He soon returned to interview Hustedt.
"As Mr. Bendixen walked in he said, 'Gee, I wonder who parked that red Volvo in my parking space?' So I figured right away I was done for."
Instead, Wolfgang quickly convinced his prospective employer not only that he would be able to install wheel alignment machines but was also an expert at tuning Volvos.
"Mr. Bedixen said, 'Do you know anything about Volvos?' So I said, 'Yes, that red 544 outside is mine.' And he said he loved the Volvo 544, especially in red. He said he always wanted one of those. He said he had a Volvo 144 and the carburetors were all messed up. He asked me if I knew anything about SU carburetors and I told him they were easy once you know how they work.
"He said, 'Do you think you can fix mine?' I said, 'Sure, I've got the tool in my car outside, but I'd rather take it over to the shop in Hicksville and do it properly.' 'Alright,' he said. 'When can you start?' So I installed wheel alignment machines on the east coast for two and a half years."
A few years later Bendixen was promoted to national sales manager and moved to Bosch's headquarters outside Chicago.
"Ben was always a race fan," Hustedt says. "In the early sixties Bosch sponsored the McLarens, Jim Hall, Joe Buzetta, Scooter Patrick and Augie Pabst, and Ben had gone to some races and he really liked it. But one of the marketing guys in Chicago decided Bosch needed to get out of racing to do a corporate marketing campaign. Ben was really unhappy about that and he said when he moved to Chicago he was going to do what he could to get a racing program going again."
One of the guests at Bendixen's going away party from New York was Joe Hoppen, the boss of VW's racing program in the United States.
"Ben and Joe got together and talked and when Ben got to Chicago he sold Bosch on the idea of sponsoring the Super Vee series. When he did that Ben asked me if I wanted to take care of the racing program and be at the tracks representing Bosch. I said, 'Sure.' I didn't even ask my wife. When she found out she went nuts because since then I've been gone every weekend."
Hustedt's marching orders from Bendixen were uncomplicated.
"From the beginning, Ben said, 'Do what you think is right. We want to expand our penetration in this market and be more known in motorsports. You do what you think is right and I'll back you. You'll hear from me if there's something I don't like.'
"And I never heard from him. If he disagreed he wouldn't say he didn't think this was the right thing to do. He would say what he wanted to say and then say, 'You agree, don't you?' And most of the time what he said made sense."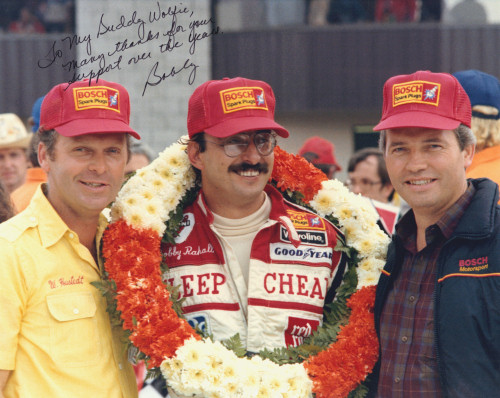 © Hustedt Family Collection
Hustedt's first race in his new role proved a propitious start.
"The first Super Vee race I went to was at Nelson Ledges. It was run with a VW Scircco Sidewinder Challenge race. Sam Posey drove in that race and Hurley Haywood was there. They had a Trans-Am race as well. George Follmer and Vasek Polak were there and it was also the site of my first wet T-shirt contest. Wonderful!"
From sponsoring the series and supplying spark plugs, Bosch's involvement with Super Vee quickly escalated.
"We started with spark plugs, then we switched all the Super Vees to Bosch ignitions. When they went away from the original air-cooled engines to the water-cooled, fuel-injected engines Joe Hoppen asked us to provide mechanical fuel injection pumps. We supplied everybody but Brian Robertson who used a Lucas system.
"Then we switched over to electronic injection. We had the Bosch MP1.2 system which was a pretty basic system very similar to what they used on the first TAG-Porsche Formula One engine. Udo Zuker was the head of Bosch Motorsports for a long time and he's actually the father of electronic racing injection with the TAG/Porsche turbo V6 with McLaren.
"Then Ron Dennis made Dr. Zuker a deal he couldn't refuse and that's how TAG Electronics got started. He was there for quite a while and was very interested in stereo systems. He developed the TAG stereo system which produced unbelievable sound. Zucher was a genius. Not the easiest guy to deal with, but a genius for sure.
"We used the production unit in Super Vees. I worked closely with a guy named Bill Roth who owned a company called Mectronic on Long Island. Bill built all the cases for the ECUs and the wiring harnesses for the Super Vees as well."
The development work on Bosch's Super Vee fuel injection systems was handled by Bertil Sollenskog.
"When we first got into racing with Super Vee I went to Carl Haas Auto in Highland Park and Carl's Super Vee engine builder was Bertil Sollenskog. I met Bertil and we hit it off right from the first day. Carl was selling Super Vee engines at the time but Bertil and he had a big fight and Bertil became independent and formed Berti's Racing Engines in Libertyville, Illinois.
"We did all the development for the Super Vee stuff with Bertil and Bill Roth at Mectronic. We did the mechanical injection stuff with Bertil. He had a big part of the Super Vee engine business in the United States and then we worked with him on the electronic stuff."
Arie Luyendyk raced Super Vees in Europe for five years before trying to break into American racing. He drove for a variety of US Super Vee teams, including Viking Racing in 1983.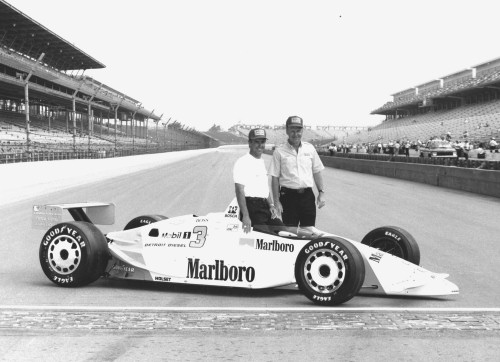 © Hustedt Family Collection
"When Arie came over he used to race for Bob Varnberg's Viking Racing Team," Hustedt recalls. "When Arie came over here the only sponsorship he had was from SAS Airlines. They gave him three round trip airplane tickets to Kennedy Airport and since I lived in New York he used to stay with me a lot. A lot of times Varnberg didn't have a room for him at the track so he would stay with me there too. He's a really neat guy and didn't have any money and I got to know him really well.
"One year we were at Elkhart Lake and I said to Arie, 'You should talk to that guy Aat Groenevelt. He's Dutch and he's into racing. Maybe you could drive the Provimi Veal car.' And he did go and talk to Groenevelt and pretty soon he was driving an Indy car for him. It was great to see Arie's career take off. Coming over here and doing the Super Vee thing worked out for him. He's done well for himself."
Bosch sponsored the Super Vee series through its last year in 1990.
"We sponsored the Super Vee series for sixteen years until the president of VW was killed in a plane crash. When he got killed that was the beginning of the end."
Meanwhile, Hustedt had been working hard to expand Bosch's reach into other forms of American racing.
"We got hooked up with Penske, Les Richter and Mike Phelps who owned the IROC series. They had been using Champion plugs in the IROC Camaros but Champion wouldn't give them any money and Ben thought it was a good opportunity to get some identification with American cars. Everybody thought Bosch plugs were made just for Mercedes and VWs so Ben thought it would be good to get the Bosch name identified with the IROC Camaros.
"At the first IROC race at Riverside, A.J. Foyt walked up to his car and it had a big yellow Bosch sticker on the side and Foyt said, 'I don't use that foreign shit!' And he ripped the decal right off the car, paint included. Jay Signore ran the IROC series for Penske and he was livid. He was ready to spit nails and we said, 'Don't worry. Just let it go. We'll work our way through this.'
"That weekend was also the first time I met Mario Andretti. We were walking down the hall in the hotel and I introduced myself to him. He was very cordial. He'd seen me around and we talked a little and he asked me if Bosch had any interest in Indy car racing. He was racing for Pat Patrick at the time and I said we were thinking about it. I said we just needed to know some of the technical details about the plugs and about two or three days later Mario and Pat Patrick showed up in Chicago at the Bosch offices and had a meeting with Ben.
"1982 was the first year Bosch participated officially at Indianapolis and Johncock won the race in one of Patrick's cars. We participated unofficially two years before that with Danny Ongais. We got a little bit of an idea about what we had to do with Ongais. We had some technical problems but we got them solved in pretty short order. But Mario was instrumental in getting us into Indy car racing. Once we got involved with Patrick, it wasn't long before Penske went with us as well."
During this time Bosch also moved into the Can-Am series with Carl Haas and the VDS team.
"A few years before that at the SCCA convention in Denver there was a big argument in the bar between Dick Gale of Champion and Carl Haas," Hustedt relates. "They were arguing about money and I was walking by and heard Carl yell, 'Hey Bosch! Come in here.' He had a big cigar in his mouth and he said, 'Do you want to do a deal with me for the Can-Am? I'm sick of these Champion guys. I'd like to switch over to Bosch. Can you fix it?' I said, 'Let me make a phone call.'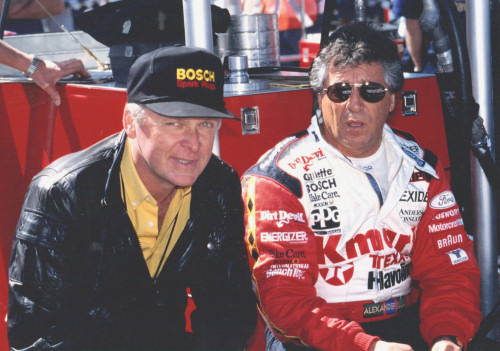 © Hustedt Family Collection
"So I called Ben at home and told him Carl Haas wanted to know if Bosch was interested in joining up with him for the Can-Am and all his racing projects. Ben said, 'Do you even have to ask?' So that was a done deal. I shook hands with Carl and that was the way it was for many years. We didn't do a contract because with Carl a handshake is enough, the same as it is with Roger. When you made an agreement with Roger you didn't need a contract. It was done. He always delivered more than he promised and what more can you ask for? And Carl was the same.
"Of course, we had already been in the Can-Am with Franz Weis. When Franz left Chaparral and went over to VDS Engines he used our ignition systems and plugs in Count van der Straaten's VDS Can-Am cars. It's all about relationships, as you know."
Bosch developed its first electronic fuel injection system for Indy cars with Newman/Haas Racing and engine man Weis.
"We did the first electronic injection system for CART with Carl Haas. Franz Weis did all the testing at Rattlesnake Raceway in Texas in a Newman/Haas Lola-Cosworth DFX."
Wolfie recalls a funny moment during early testing at the aptly named track.
"About three o'clock in the afternoon on the second day Franz came screeching into the pits. He was yelling and screaming because he'd hit a huge snake and it was caught on the windshield and mirrors and draped over the front of the car with its head dangling into the cockpit.
"I thought Franz was going to jump out of his skin! Thank god it was dead and it wasn't a rattlesnake. But there's a reason they call it Rattlesnake Raceway."
Mario Andretti debuted the Bosch system at Mid-Ohio that summer and ran away from the field until he was stopped by an installation failure.
"Mario ran the system at Mid-Ohio and had the pole by a ton. He loved it because the response was so much better than what they had. But in the race a circlip in the distributor that held the rotor in place wasn't installed properly and the rotor walked out of place and machined the distributor cap and that's why it quit.
"Carl Haas financed the whole thing and he was switching to the new Chevy engine the next year and Morris Nunn convinced Carl not to use the Bosch system. It pretty much killed the whole project. We didn't lose any money on it but we didn't get any customers. That pretty much kept us out of electronic injection in CART. But none of those things are a waste of time because every time you do something like that you learn a lot of stuff."
There was always something new to tackle.
"We got into off-road racing with Roger Mears. We built Roger an electronic fuel injection system that he used in his off-road truck until he parted ways with Nissan. We also did the first electronic injection for Toyota with Drino Miller when he was using the Judd engine. They got all the information they needed and gave it to Denso, which is owned by Toyota, and let them do it themselves."
Hustedt laments Bosch's loss of most of its once thriving IndyCar market.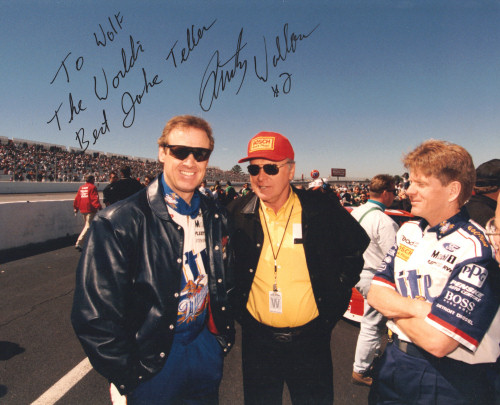 © Hustedt Family Collection
"From the Cosworth DFX days through the Ilmor/Chevy and Mercedes-Benz days we dominated the whole Indy car thing for almost twenty years. But now, we're completely out of it other than Penske. He's our only customer in IndyCar. But that's how business comes and goes."
He also laments the loss of two drivers he grew particularly close to over the years. One of Wolfie's best friends was Can-Am, Trans-Am, IMSA and Grand-Am racer Milt Minter who died from cancer in 2004.
"Milt Minter got me in a lot of trouble. What a character! He was unbelievable. I talked to him on the phone two days before he died. I had to pull the car over. I couldn't drive anymore. He was always a good friend and he helped me a lot. He was a good guy, like Brian Redman. Those guys did everything for racing and didn't really take care of their future. Milt was a good guy."
The other was five-time IMSA champion Al Holbert who died in 1988 when he crashed his own light airplane.
"The first time I met Al Holbert was when I was installing the alignment machines for Bosch. I had to put an alignment machine into Holbert Porsche-Audi in Warrington, Pennsylvania. I knew about Bob Holbert's racing and his son Al, so it was real exciting for me. I arrived and put the machine in place and Bob Holbert, who was a pretty good technician in his own right, was looking at the machine with me. There was a guide rail that he didn't like and he said, 'That's not acceptable.'
"So I had to drive all the way from Warrington, PA, back to Long Island and pick up a new guide rail. I was back in Warrington at six o'clock the next morning and installed this thing and just about then Al came walking in and just about ignored me. Al could be a little aloof at times.
"But we got to know each other later. It turned out he was four days older than me and we really became good friends with Al and Bob and their wives. When he got killed that was a bad day."
Hustedt tried without success for many years to break into NASCAR and the right opportunity came almost out of the blue.
"All along, we knew that we had to get into NASCAR," Wolfgang says. "We tried a couple of different things and it never really happened. One day I was sitting in my office on Long Island and I got a call from a guy named Glen Blakely who used to run John Fitzpatrick's IMSA program. He said he needed some injectors for his Chevy Suburban and wanted to know if Bosch had any. I told him yes and he gave me his address in Dawsonville, Georgia. I said, 'Isn't that where the Elliotts are located?' He said, 'Yes, I work for Ernie.'
"So I told him we had been trying to get into NASCAR and just couldn't get anybody to work with us. It was kind of a closed shop. So we started talking about what plugs they were running and I said we had some plugs on the shelf that would do the job. I sent them on a Tuesday and the following Sunday Bill won the Darlington race with our plugs."
Working with the Elliott's Ford team opened the door to Jack Roush's operation. Hustedt has a lot of respect for Roush.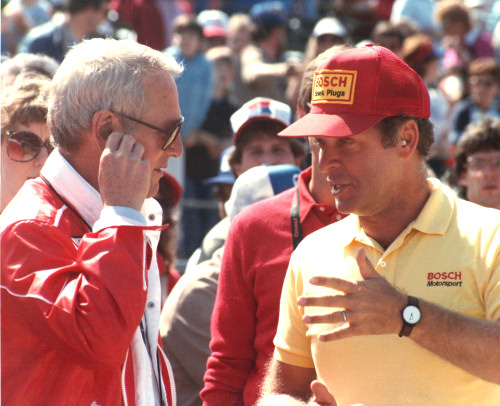 © Hustedt Family Collection
"We developed one of the racing plugs that we still use today with Jack Roush. The plugs were running really hot and we thought about it and thought about it, and Jack said, 'Let's try something.' So he put the plugs on a milling machine and milled away some of the material that exposed the ceramic a little bit, and it all but solved the problem. We worked on it some more and it worked perfectly. That shows how much of a hands-on guy Jack can be. Once we got into Roush the whole NASCAR thing came our way."
Hustedt reflected on his work for Bosch over the years and talked about where the company stands today.
"It's like anything else, if you want to achieve something you have to stick with it in order to achieve your goals, and that's pretty much what we did at Bosch. When we started in racing everybody thought Bosch was Bausch & Lomb and we made glasses. Ben Bendixen's concept was that when somebody saw the name Bosch they would know what it was, and that's what racing did for us. It gave us brand awareness that otherwise we never would have gotten. In Europe, everybody knew Bosch, but not in the United States.
"Today, in addition to spark plugs, we have wiper blades, O2 sensors--which we have the patent on--ABS brakes, fuel injection and traction control. The newest thing Bosch is working on is a car that runs on compressed air. They're developing it and Bosch is doing all the electronics on it.
"Then there's the appliance business which is a joint venture with Siemens. Bosch has been making appliances since the twenties but the Bosch-Siemens partnership has been going the last twenty-five or so years. Many of the appliances we build are built in Newburg, North Carolina, and Bosch Power Tools is the world's biggest power tool company. We're also heavy into geothermal and wind energy. They keep investing money. I guess you have to expand to stay in business.
"Bosch has always been on the forefront of technology," Hustedt adds. "That's one thing the company has always been dedicated to. Bosch is the world's largest privately-owned company and that's the only reason the company is still in business because they can re-invest their money in R&D more so than a public company can. That's been a big plus for us."
The Hustedts moved to Raleigh, North Carolina eighteen years ago and Wolfgang and Carol were married for nineteen years before their only child Christine was born. She earned a master's degree in hospital administration and works at the regional medical center in Chesapeake, VA.
"Christine was my right arm for many years," her dad says. "She took care of all the contingency payments to the teams and made up our annual calendars and took care of inventory. She's been a pretty good resource for me and Carol has also been working in the office with me the last couple of years doing a lot of the paperwork and billing. It's been kind of a family project."
Wolfgang is looking forward to a slower pace and enjoying more time at home.
"In the last thirty years I think I've traveled eight million miles on American Airlines alone and with US Air and SouthWest and all the others I don't know what it adds up to, but it's a lot. One thing I'm not going to regret is the traveling."
Both American racing as a whole and the Robert Bosch Corporation will miss Wolfgang Hustedt's technical expertise, sharp wit and superbly delivered jokes. He's a special fellow who gave one of the world's most accomplished companies a distinctly human face and character through the paddocks and garages of American racing over more than a third of a century.
Auto Racing ~ Gordon Kirby
Copyright 2013 ~ All Rights Reserved